Debt ceiling showdown, Idaho murder suspect's arraignment and more top headlines
| | |
| --- | --- |
| | Monday, May 22, 2023 |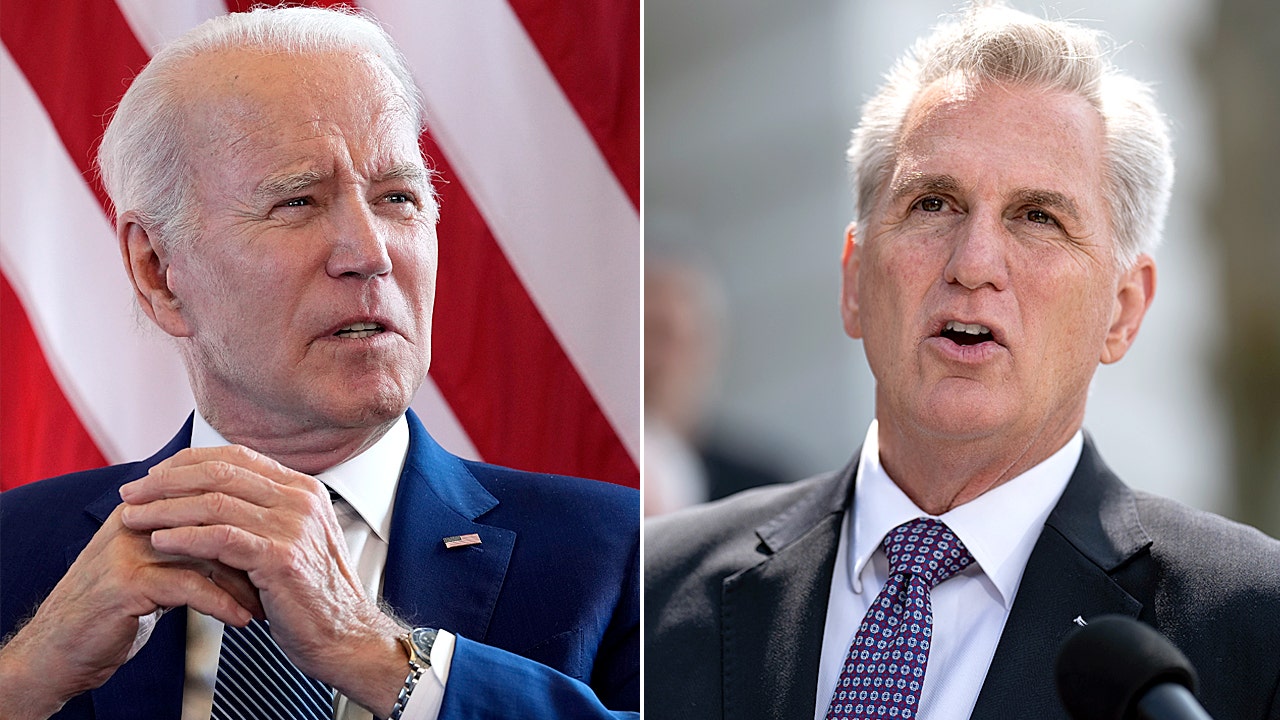 Good morning and welcome to Fox News' morning newsletter, Fox News First. Subscribe now to get Fox News First in your email. And here's what you need to know to start your day ...
OUT OF POCKET - Debt ceiling showdown could result in crucial win for GOP - or McCarthy losing the speakership. Continue reading ...
DEATH ON THE LINE - Idaho murder suspect Bryan Kohberger arraignment sets stage for high-stakes countdown. Continue reading...
TRAVEL ADVISORY - NAACP says DeSantis' Florida is 'openly hostile' to Black Americans, LGBTQ. Continue reading ...
BACKPEDALING - Attorney alleges racism in viral video, immediately threatened with a lawsuit. Continue reading ...
DEEP CUT - AI-powered 'Lifesaving Radio' helps surgeons operate with greater efficiency and accuracy. Continue reading ...
-
POLITICS
'THAT'S SALACIOUS' - GOP Rep. Byron Donalds clashes with NBC host over debt limit, 'extra IRS agents.' Continue reading ...
SHIFTING THE BURDEN - NYC mayor says migrants should be sent to every city 'throughout the entire country.' Continue reading ...
'THE BUCK STOPS HERE' - Biden ad touting personal accountability resurfaces after claiming he's 'blameless' on potential debt default. Continue reading ...
'DESERVES THE OPPORTUNITY' - Dem senator praises Feinstein's 'energy' and 'concentration' despite slew of missed votes, absences. Continue reading ...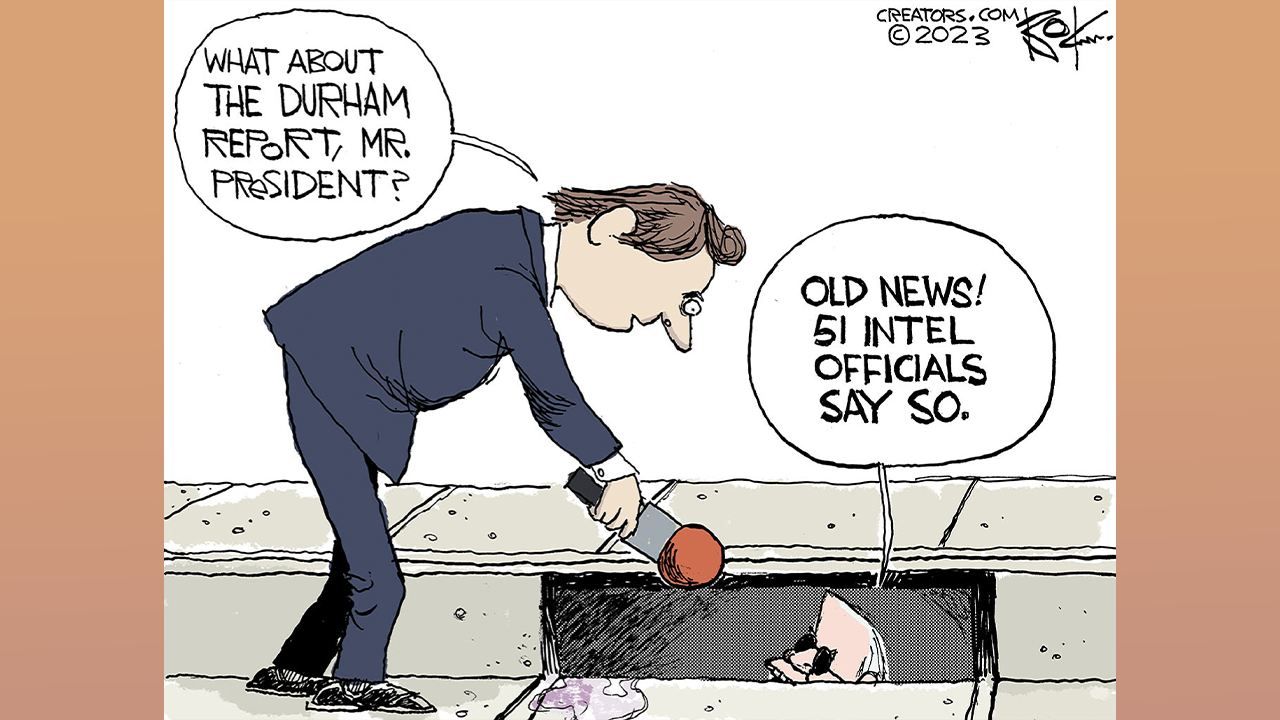 Click here for more cartoons...
MEDIA
A 'SLEAZEBAG' AND 'LOSER' - Trump tears into 'The View' co-host, ex-aide Alyssa Farah Griffin in an online tirade. Continue reading ...
'REPREHENSIBLE EXCUSE FOR JOURNALISM' - NYT op-ed mocked for dismissing border crisis as a fearmongering tactic. Continue reading ...
'HUMILIATION' - Trans woman sues NYC yoga studio for $5 million after being told to leave women's locker room. Continue reading ...
'CNN, Y'ALL TRIPPIN' - Democratic lawmaker clashes with CNN host after question about heckling George Santos. Continue reading ...
IN OTHER NEWS
'HERE'S THE STORY' - 'Brady Bunch' star shares the real deal about wild rumors from set of the hit show. Continue reading ...
'RISE OF AI' - What you need to know about this mind-blowing technology. Continue reading ...
DARE TO BARE - Stars stun on the Cannes red carpet. Continue reading...
CRIMINAL INTENT? - AI technology hitting the black market could assist criminals, expert says. Continue reading ...
WATCH: IT'S 'WHEELY' FUN: A seven-year-old Brazilian porcupine happily uses his exercise wheel at the Cincinnati Zoo. See the adorable video! See video ...
VIDEOS
WATCH: Durham's final report on origins of Russia probe reveals investigation's flaws. See video ...

WATCH: Sen. Josh Hawley urges the US to 'switch course' on Chinese foreign policy in favor of American dominance. See video ...
FOX WEATHER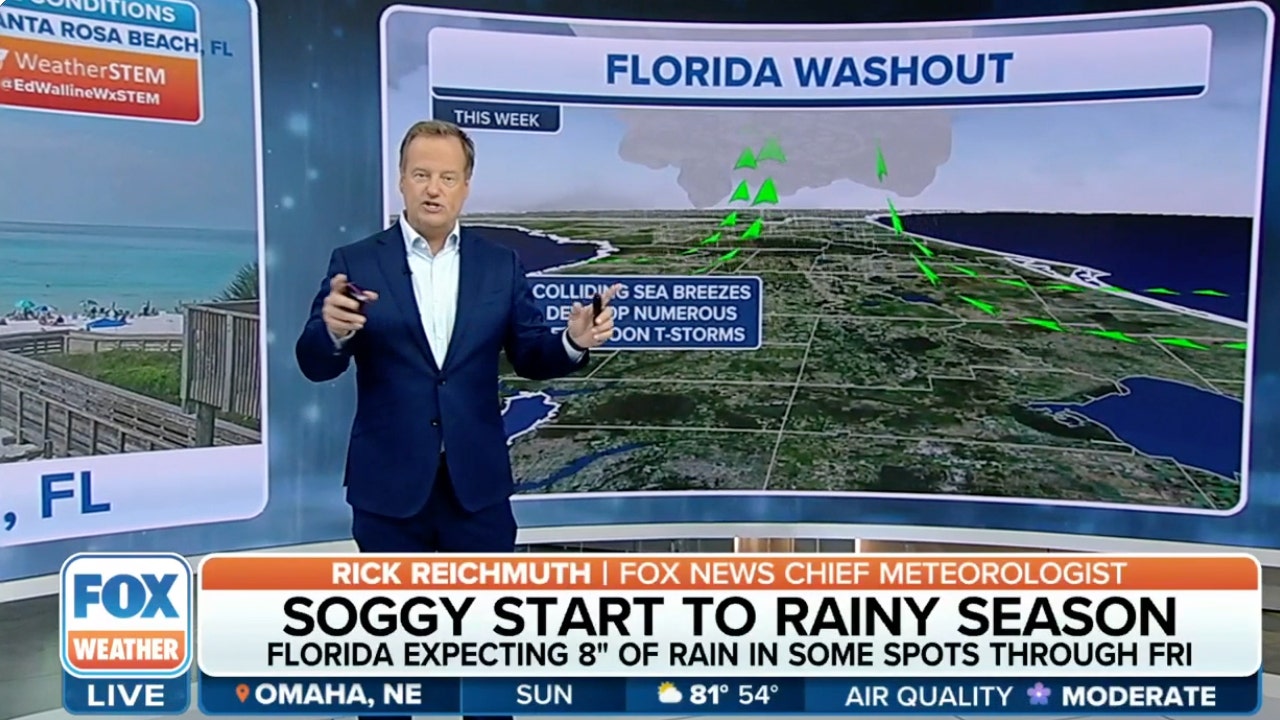 What's it looking like in your neighborhood? Continue reading...
FOLLOW FOX NEWS ON SOCIAL MEDIA
SIGN UP FOR OUR NEWSLETTERS
Fox News Entertainment (FOX411)
DOWNLOAD OUR APPS
WATCH FOX NEWS ONLINE
Thank you for making us your first choice in the morning! We'll see you in your inbox first thing Tuesday.